World's First Full Automatic Petroleum Equipment Production Line
42 Successfully
applied for
invention patents
71 Practical new
model patents
35 Software
copyrights
20 Appearance patents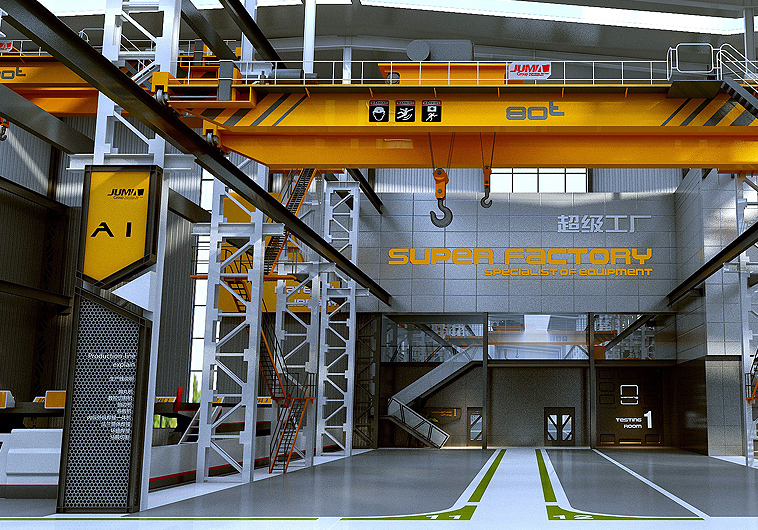 Modern super factory consists of three modern automated petroleum equipment production lines, and distributed in 56 independent workstations, which applied "modular, systematic, integrated" design concept and introduced AGV and RGV transmission technology, the mechanical matching technology and robot welding technology, successfully realized construction goal of "zero hand moving, zero hand matching, zero hand welding". Meanwhile, on the basis of product quality was greatly improved, a huge production capacity which is 1.6 billion USD annually.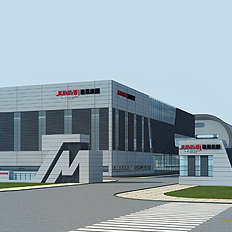 The Junma JM-01 production line consists of 20 independent workstations. Modern production mode makes the human, machine, material, method and environment join together with harmony. Fully automated fire tubes, flue gas tubes, coil and end plates matching technology, highly improves the production efficiency, and realizes a huge production capacity of annual output of 1200 heaters.
The production line of Junma JM-02 consists of 13 working stations; the standardized manufacturing method is involved production process. The full automatic welding technology and world-leading hold-lock technology guarantees the minimum alignment tolerance and ensures the quality of the products and realizes annual output of 1200 separators.
The production line of Junma JM-03 consists of 23 working stations, the integrated manufacturing method realized the organized interconnection among different modular. Full automatic transmission, matching and welding technology, shortened the single unit manufacturing cycle to 12 working days, and realizes annual output of 600 steam generators.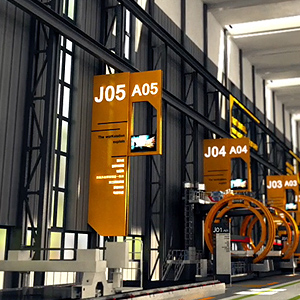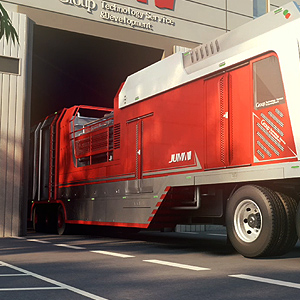 2 sets of shot blasting machines, 5 sets of CNC cutting machines, 2 sets of edge planning machines, 5 sets of plate bending machines, 16 sets of AGV, 20 sets of RGV, 42 robotic working units, 42 welding electric power, 8 sets of holding lock and matching machine, 50 sets of roller frame, 2 material warehouse, 20 sets of positioners, 2 overheaded crane, 16 sets of magnetic crane, 4 groups of matching working station, 20 sets of fixture, 1 set of mould materials intersecting line cutting, 2 sets of tubing material pretreatment, 3 sets of KMC, 48 sets of CO2 protection welding machine, 48 TIG welding machines, 3 sets of on-line monitoring device, 15 sets of skid platform, 15 lifting platform, 7 flat carriages, 2 sets of heat treatment devices, 60 sets of dust collection devices, 56 sets of industrial control system, 8 X-ray detection machines, 3 Ultrasonic Detectors, 4 sets of optical spectrum analyzer, 2 sets of spray system, etc.
Main facilities of full automatic petroleum equipment production line include:
Modern and full automatic petroleum equipment production line keeps each workstation independent and unified. Materials buffering, workpiece conveying, mechanical matching, automatic welding, online monitoring, modular configuration, integrated general assembly, utilizing the intelligent system and robot operation lines, make sure the product quality, meanwhile improve the production cycle and efficiency, achieving the high production capacity.